As human beings, we do not acquire moral significance; that moral significance is inherent within us. Furthermore, our location and immature development cannot deprive us of the protection all human beings deserve as children of God. Once you understand this, the reason for the pro-life movement's long-standing history of hard labor and compassion to protect the preborn becomes clear. This is the key point of difference in a debate that pits those who are pro-life against those who are pro-abortion, as the latter often argues that there are certain characteristics that render the preborn a lesser being than his mother. 
Some may argue that pro-life advocates have little to no empathy for women facing unexpected pregnancies, but the abundance of support we're willing to offer women in difficult circumstances makes this point easy to disprove. 
Supplying pregnant mothers with helpful resources is one of the many caring fronts the pro-life movement occupies. It is a position that gives the pro-abortion side little to contend with, and while their claim of the preborn not being fully human must still be combated, they cannot dismiss pro-life philanthropic efforts.  
The undeniable good of pregnancy resource centers
Pregnancy resource centers serve as compassionate and loving obstacles to abortion. Even pro-abortion individuals will no doubt agree that supporting women throughout their pregnancy is a good thing.   
An example of one such institution is Care Net, which has over 1,100 affiliates throughout the country and has provided women with nearly $200 million in free medical, material, educational, and emotional support services within the last three years alone.1 These pregnancy centers are committed to serving women and fostering a sense of hope during a time in their lives that might feel like an inescapable crisis. 
Roland C. Warren, president and CEO of Care Net, articulates this desire to serve: "We believe that 'life decisions need life support,' and the church is the instrument God ordained to provide life support to women, men, and families to empower them to choose life for their unborn children and abundant life for their families."2
This passion for helping women by serving on the front lines in the battle for life can be seen through the guidance and practical help offered by pregnancy centers within a woman's local community. The seasoned staff and expert skills of places like Illinois-based Caring Network allow these centers to reach out to women before they go through with an abortion. Caring Network understands that the need—especially locally—is great, as 1,500 preborn lives are lost to abortion every year within its DuPage County alone, and when surrounding communities are factored in, that number increases to almost 4,500.3 
Caring Network strives to provide women with the answers they're desperately seeking. Its research has found that women typically make a decision about their unexpected pregnancy after only 14 days and that this decision weighs on their hearts. Its staff understand the sense of panic that may follow a positive pregnancy test result, and the gentleness of its team has aided in meeting the unique needs of each individual client.
Despite the fact that these organizations build transformative communities and emphasize a "pro-abundant-life ethic," which includes continuing to care for men and women after their child is born, pro-abortion groups still attempt to discredit pregnancy centers.4 The National Abortion Rights Action League and Planned Parenthood routinely spread lies and misinformation about pregnancy centers, undermining their charitable work by subjecting them to unfounded claims.5 Women have options other than abortion, and pro-life resources ensure that a woman has access to life-affirming choices. 
But because of the threat pregnancy centers pose to the abortion industry, pro-abortion groups attempt to rally their fringe base and utilize scare tactics to drive women away from places like Care Net, Caring Network, Heartbeat International, and their affiliates. 
Unfounded deceptions
One of the most common falsehoods claims that pregnancy resource centers only look like medical facilities and have no licensed medical professionals on staff. This accusation conflates medical and non-medical pregnancy centers. The truth is that centers that do provide medical services do so in accordance with state laws under the supervision of a licensed medical director. The services of non-medical centers do not require staff to have a medical license, as supplying women with diapers, wipes, baby clothes, and strollers does not have to be done by a doctor. It's improbable that staff at abortion centers are unaware of these differences, and it's likely that this irresponsible smearing is merely an attempt to shut down pro-life charities.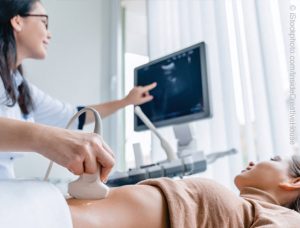 Furthermore, this untrue claim about pregnancy centers never having medical professionals on staff has been debunked by Pregnancy Center Truth: "Since 2003, the three major national pregnancy center networks (Care Net, Heartbeat International, and NIFLA [National Institute of Family and Life Advocates]) have trained more than 5,000 professionals in the management of medical centers. . . . In 2017, registered nurses and medical sonographers poured over 400,000 hours into serving families at pregnancy help centers across the country. About 7,500 medical professionals volunteered their services that same year, providing care at no cost to the client."6 
While people without medical certification work at pregnancy centers, they do not perform medical services. The same cannot be said for abortion centers. 
According to Live Action, CheckMyClinic.org has tracked numerous failed inspection reports from abortion facilities, noting that unqualified workers helping with procedures and even posing as nurses is a common occurrence at centers.7 For example, former abortion staffer Joy Davis recalled how the center where she worked wanted to save money, so management hired untrained staff to anesthetize patients and perform medical services. Despite never attending med school, Davis herself performed and helped with abortions.8 
The individuals working at pregnancy centers understand that lives are on the line, but through private consultations and other services they ensure that abortion-minded women are equipped with confidence. Sadly, places like Planned Parenthood and NARAL have misled people by framing these actions as immoral. Presenting themselves as the only reliable source for women's care, abortion organizations will encourage campaigns such as #ExposeFakeClinics to expose the supposedly "dishonest" practices of pregnancy resource centers.9 
However, victory does not always go to the antagonizer. In December 2017, a Fourth Circuit Court of Appeals in Baltimore found that "after seven years of litigation and a 1,295-page record before us, the City does not identify a single example of a woman who entered the Greater Baltimore Center's waiting room under the misimpression that she could obtain an abortion there."10 
Another undercover investigation, conducted upon the request of an abortion lobby in January 2017, looked at seven Los Angeles pregnancy centers and concluded with similar results.11 
Integrity first
Pregnancy centers care for women facing unexpected pregnancies, and they accomplish this by enforcing a strong sense of integrity at each of their centers. Places such as Care Net and Heartbeat International follow a strict code of ethics when assisting pregnant women who have little or no support. Heartbeat International's "Commitment of Care and Competence" states that it will be truthful in all communications; that its services are "personal, confidential, and non-judgmental"; that it complies with "applicable legal and regulatory requirements regarding employment, fundraising, financial management, taxation, and public disclosure"; and that medical services "are provided . . . under the supervision and direction of a licensed physician."12
The pro-abortion argument against pregnancy resource centers is puzzling, as researchers from the Guttmacher Institute—a former research organization for Planned Parenthood—found that women usually seek abortions because of concerns about finances, employment, or because of problems with the baby's father.13 These are women who feel they are not ready to have a child in their lives, and these women see abortion as their only option. 
But pregnancy resource centers provide women with the support they need to choose differently. These centers help women with job placement, parenting education classes, baby supplies, and adoption services, doing all they can to ease a woman's anxieties. Not only are these services free, but pregnancy resource centers don't turn away clients based on their sexual orientation, race, age, or circumstances. 
Babies saved; thousands helped
In 2015, Care Net and its affiliates saved 70,043 preborn babies, and they estimate that between 2008 and 2016 they saved 531,977. In addition, they estimate that 80 percent of women who seek help from a Care Net affiliate will choose life. Further, Care Net continues to support the woman after she's had the baby. Between 2008 and 2016, their centers provided more than 940,000 clients with parenting support and education, as well as $1.4 million in material resources, such as diapers, car seats, and clothing.14
In contrast, in 2015, Planned Parenthood provided only 2,024 adoption referrals and offered 17,419 prenatal services. Yet it performed 323,999 abortions.15 Its most recent report (2018–2019) saw the amount of abortions performed at Planned Parenthood rise to 345,672—an increase from 2017's 332,757. In 2018, the highest number of taxpayer dollars to date was received by Planned Parenthood, going from $563.8 million in 2017 to $616.8 million a year later.16 
Even worse, a study by the Beazley Institute entitled "The Health Consequences of Sex Trafficking and Their Implications for Identifying Victims in Healthcare Facilities" found that 55 percent of trafficked women assessed in the study had abortions, and nearly 30 percent had been forced to have more than one abortion.17 
Recently, Mayra Rodriguez, a former health center administrator for Planned Parenthood of Arizona, won $3 million in damages against the abortion provider in a wrongful termination suit. Rodriguez said in the lawsuit that she had been fired after attempting to inform her supervisors about dangerous practices happening within the organization. These fraudulent and negligent activities included failing to act as mandatory reporters, falsifying documents, and ignoring an abortionist's horrifying history of injuring female patients.18 
Far too many times, Planned Parenthood and other abortion providers have failed to protect women, valuing abortion more than women's lives. The code of ethics that pregnancy centers operate under means situations like this are not permitted to happen, as pregnancy centers conduct training in order to properly identify victims of sexual abuse and alert the authorities. The well-being of these women is of the utmost importance to these centers that model the virtues of hope and life for our society. 
Pregnancy centers represent the practical work the pro-life community can engage in when advocating against abortion, and they should not be discouraged by the persistent deceptions from the abortion lobby. With a mission dedicated to saving lives and enabling women to move forward with their pregnancies, these centers prove that they value both the mother and the child. Because of the dedicated work of thousands of people, communities will continue to benefit from these centers, and pro-abortion groups will not succeed in diminishing the fruits of their exemplary and courageous labor. 
---
1. "Care Net Saved 823,359 Babies from Abortion," Care Net, October 27, 2020, care-net.org/abundant-life-blog/care-net-saved-823359-babies-from-abortion.
2. Vincent DiCaro, "Care Net Launches First-Ever Program to Address Abortion in the Church," Care Net, August 30, 2016, care-net.org/churches-blog/care-net-launches-first-ever-program-to-address-abortion-in-the-church.
3. "What Does It Take to Save a Life?" Caring Network, accessed December 3, 2020, caringnetwork.com/impact.
4. Vincent DiCaro, "We Are Pro Abundant Life: #WhyWeMarch," Care Net, January 15, 2016, care-net.org/abundant-life-blog/we-are-pro-abundant-life-whywemarch.
5. Tom Ciesielka, "How Pro-Life Pregnancy Centers Can Survive Public Attacks from Abortion Advocates," Pregnancy Help News, August 21, 2020, pregnancyhelpnews.com/how-pro-life-pregnancy-centers-can-survive-public-attacks-from-abortion-advocates.
6. "The Truth about Pregnancy Centers," Heartbeat International, accessed December 3, 2020, pregnancycentertruth.com/the-truth.
7. Sarah Terzo, "Inspection Records Show That Untrained Staff, Other Problems Are 'Systemic Issues' in Abortion Industry," Live Action, April 19, 2020, liveaction.org/news/inspection-records-untrained-staff-systemic-abortion-industry.
8. Sarah Terzo, "'Blood Was Pouring out of Her': Woman Dies after Abortionist Cancels Ambulance," Live Action, August 23, 2018, liveaction.org/news/blood-woman-dies-abortionist-cancels.
9. "The Truth about Pregnancy Centers," Heartbeat International, accessed December 3, 2020, pregnancycentertruth.com/the-truth.
10. Greater Baltimore Center for Pregnancy Concerns, Inc. v. Mayor & City Council of Baltimore, No. 16-2325, January 5, 2018, ca4.uscourts.gov/opinions/162325.P.pdf
11. Jay Hobbs, "Abortion Lobby-Backed Investigation Shows Pregnancy Centers Tell the Truth," Pregnancy Help News, January 24, 2017, pregnancyhelpnews.com/abortion-lobby-backed-investigation-shows-pregnancy-centers-tell-the-truth?highlight=WyJpbnZlc3RpZ2F0aW9uIl0=.
12. Our Commitment of Care and Competence, Heartbeat International, accessed December 6, 2020, heartbeatinternational.org/about/our-commitment.
13. Lawrence B. Finer, et al., "Reasons U.S. Women Have Abortions: Quantitative and Qualitative Perspectives," Perspectives on Sexual and Reproductive Health, 37, no. 3 (2005):110–118, guttmacher.org/sites/default/files/pdfs/pubs/psrh/full/3711005.pdf.
14. Ardee Coolidge, "Care Net Pregnancy Centers Saved 70,000 Lives in 2015," Care Net, September 1, 2016, care-net.org/abundant-life-blog/care-net-pregnancy-centers-saved-70000-lives-in-2015.
15. 2014-2015 Annual Report, Planned Parenthood Federation of America, plannedparenthood.org/files/2114/5089/0863/2014-2015_PPFA_Annual_Report_.pdf.
16. Carole Novielli, "Latest Planned Parenthood Annual Report Reveals Record-Breaking Abortions and Taxpayer Dollars," Live Action, January 4, 2020, liveaction.org/news/latest-planned-parenthood-report-abortions-dollars.
17. Laura J. Lederer and Christopher A. Wetzel, "The Health Consequences of Sex Trafficking and Their Implications for Identifying Victims in Healthcare Facilities," Annals of Health Law, 23, no. 1 (Winter 2014): 61-91, annalsofhealthlaw.com/annalsofhealthlaw/vol_23_issue_1?pg=69#pg69.
18. Nancy Flanders, "Court Orders Planned Parenthood to Pay $3M to Whistleblower," Live Action, August 19, 2019, liveaction.org/news/court-orders-planned-parenthood-jury-whistleblower-3m.
Facebook Comments